Lodha UK officially unveiled the first phase of their Lincoln Square development in April.

The launch was held in the Old Hall at Lincoln's Inn, in the heart of historic, legal, and academic London.  With over 500 years of history dating back to 1490, the Old Hall was transformed by Tess Stanford Design.
The design transformation of the Old Hall, into a captivating and engaging entertainment space, offered a taste of the elegant warmth and contemporary design of Lincoln Square itself.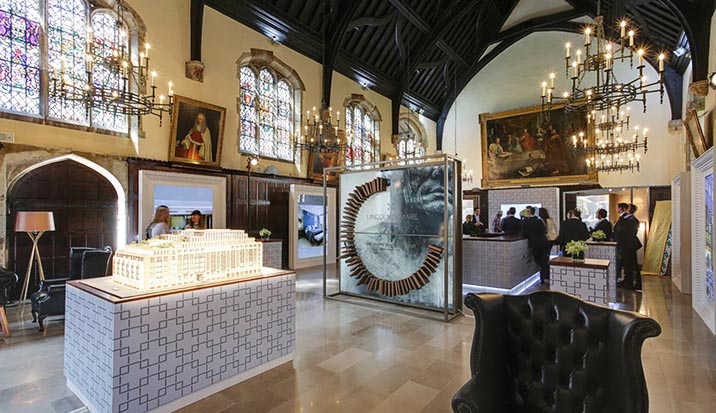 Interactive multimedia and architectural models, created and designed by uniqueAT, formed the centre piece displays.
Our iModel was at the entrance to the Old Hall.  Connected to a large plasma screen display, the iModel showcased the entire story of Lincoln Square with its visually stimulating and engaging interactive presentation.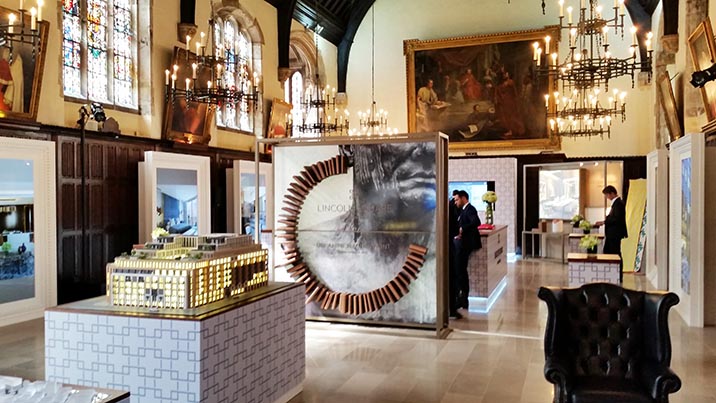 A large interactive Scale Model of the development was installed in the middle of the Old Hall.  Featuring our interactive Apartment Finder system, each individual apartment within the entire scale model is individually lit and controlled via a touchscreen device.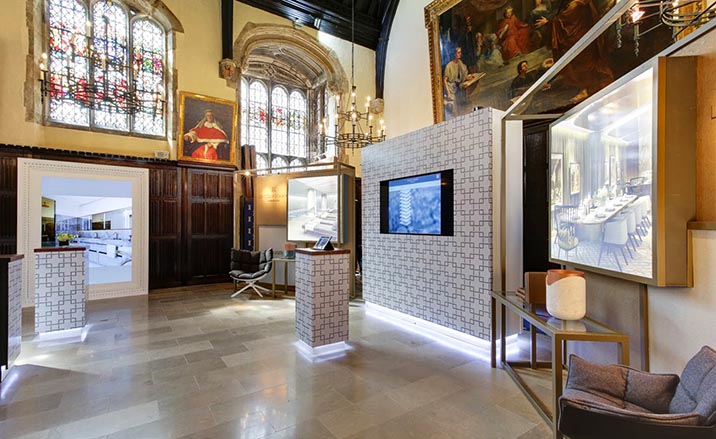 Our standalone interactive iPad Application for the Lincoln Square project was featured at the opposite end of the Old Hall.  Connected via Apple TV to a large plasma screen, the iPad App enabled the sales team to present Lincoln Square to a large audience – from a single handheld tablet device.
iModel
interactive scale model
Learn more about interactive scale model visiting our page for iModel services
Apartment Finder
unique marketing tool
Learn more about our unique Apartment Finder module with Admin Cloud System