Lodha UK is the development subsidiary of the Lodha Group, a multinational premium real estate developer with a tradition of creating world-class developments.
Lodha approached uniqueAT to develop a marketing solution for their prestigious residential London development, Lincoln Square.
INTERACTIVE MARKETING SOLUTIONS
Following initial meetings and discussions, uniqueAT's brief progressed into creating fully interactive marketing solutions.  The original proposal of an interactive model progressed into a fully integrated system.  The installation is designed to engage the potential investor with a visually stimulating and interactive presentation, by combining the Interactive Model, Scale Model, Video Wall, Apartment Finder – all controlled via touchscreen interfaces.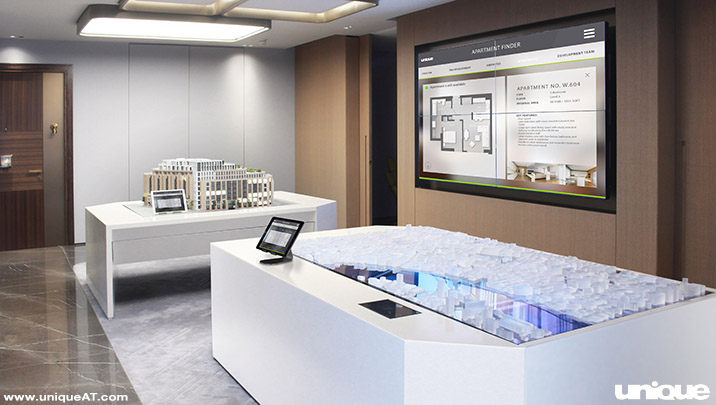 INTERACTIVE MODEL DESIGN
uniqueAT housed the models in striking Corian surfaced plinths, adding to the sense of design and aesthetics of the marketing suite.  The complete story of Lincoln Square, from its prime location in the cultural, legal and historic quarter between Covent Garden and the City of London, through to its unrivalled amenities, is showcased via a visually stimulating and interactive presentation.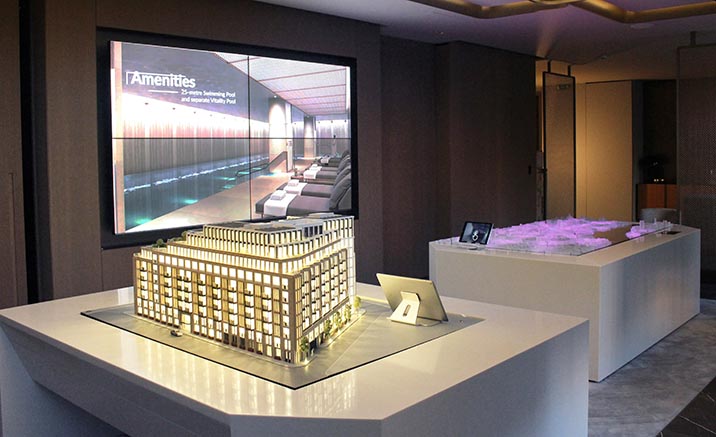 LINCOLN SQUARE MARKETING APP
In addition to the marketing suite, a standalone iPad Application was developed by uniqueAT.  Featuring all the analyses and detailed information contained in the iModel, the interactive App also features our unique Apartment Finder system.  The Lincoln Square iPad App is a key marketing tool for real estate agents throughout the world.  The benefits of Apple TV mean it can be used during international roadshows, allowing the App to be easily viewed on large screens – all from a portable handheld tablet device.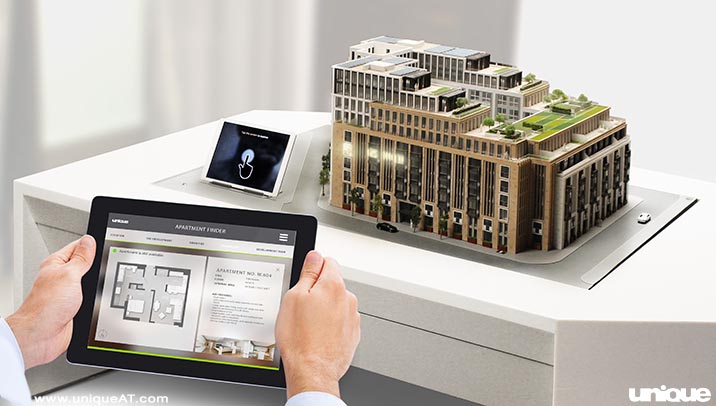 iModel
interactive scale model
Learn more about interactive scale model visiting our page for iModel services
Apartment Finder
unique marketing tool
Learn more about our unique Apartment Finder module with Admin Cloud System